Jube School is an invitation to Alberta's communities to explore the technical, visual and performing arts at the historic Northern Alberta Jubilee Auditorium.   
The Alberta Jubilee Auditoria is committed to Alberta's communities having access to authentic arts education experiences that transforms the classroom. 
Communities inspired to date: Airdrie, Bon Accord, Brooks, Calgary, Cochrane, Edmonton, Foremost, Gibbons, Morley, Ponoka, Red Deer, Spruce Grove, St. Albert, St. Paul, Stony Plain, Strathmore, Whitecourt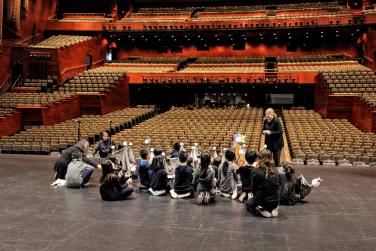 One or Two Day Programs
(Grade K – 12 | Edmonton and Surrounding Schools) 
Our one and two day programming will be a highlight for you and your class! Your time at the Northern Alberta Jubilee Auditorium will activate the artistry and imagination in your students and yourself.
Through exploration of the technical, performing and visual arts, students will come out with a better understanding of the creative process that engages, inspires and develops social and personal development.
Workshop Possibilities include:    
Audio: mic patterns, recording techniques, mixing, sound effects  
Lighting: shadow, focus, colour exploration, shaping of light, storytelling, gobo making  
Stage Craft: stage fly system, mechanical advantage, knots and rigging     
Atmospherics: fog, dry ice, haze  
Visual Arts: paint, mixed media, collage, graffiti    
Performing Arts: improv, voice, theatre games and storytelling  
Playwriting and story generating  
Directing 101 Workshops  
Spoken Word & Poetry   
All workshops are facilitated by world leading Teaching Artists and Technicians in their field.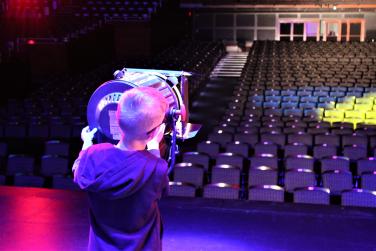 Five Day Programs
A week long program of personalized, interactive, arts-based learning rooted in elements of each class' curriculum. Creative explorations in the technical, visual and performing arts will inspire learners and educators to make personal connections in, through, and about the arts. Working alongside some of the world's best teaching artists and technicians, students have a hands-on opportunity to create, reflect, and explore in an environment that supports personal and social growth, empowers practical learning and inspires curiosity that enriches the individual, the class and our community.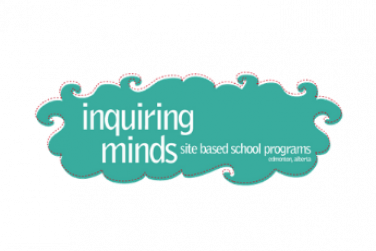 Jube School is proudly part of The Inquiring Minds Edmonton. This partnership offers Edmonton Public, Edmonton Catholic and other surrounding school districts teachers an opportunity to move their classroom to a community site for a week of hands on, multi-sensory learning. Student learning is enhanced by meeting curriculum expectations through meaningful connections to the real world.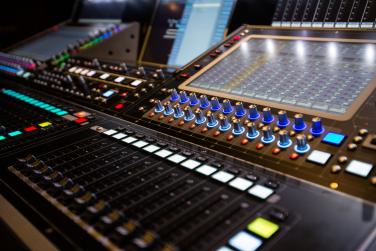 High School Program
Specializing in technical theatre, this program is open for high school students in Edmonton and area with a passion for being behind the scenes of a performance, This after school program will focus on lighting, audio and stage components. Open to individual students to attend and network among industry professionals and their student peers.