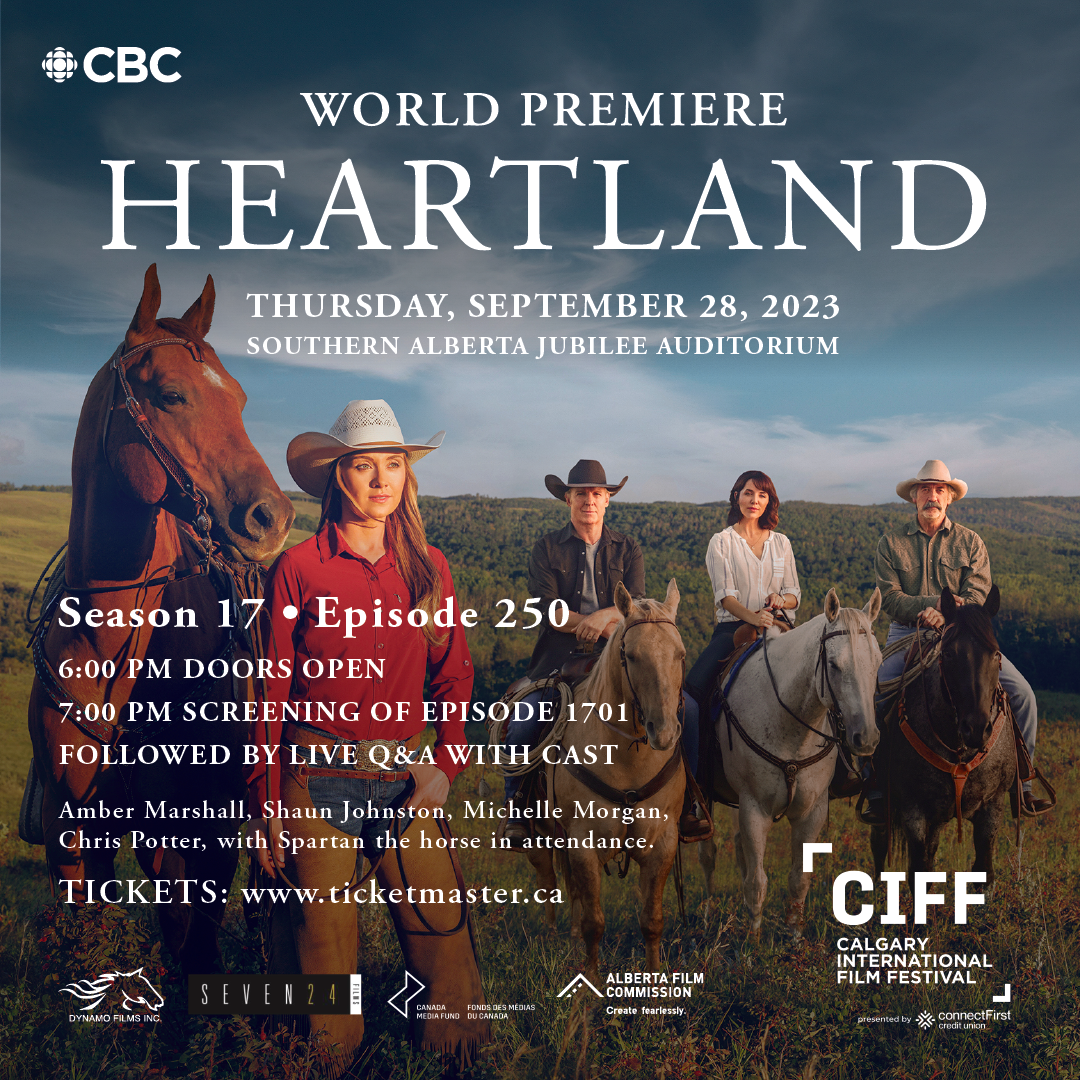 Heartland World Premiere: Season 17, Episode 250.
More about this event
HEARTLAND is a CBC original series set in the rolling foothills of the Rockies in the fictional town of Hudson, Alberta. HEARTLAND is the longest-running one-hour drama in Canadian television history. The series was nominated for the Cogeco Fund Audience Choice Award at the 2023 Canadian Screen Awards, and has made its way into the hearts of viewers in more than 120 countries. In 2022, HEARTLAND fans watched 18 billion minutes to make it one of the most-streamed series in the United States.


In Season 17, Amy (Amber Marshall) and the rest of the Heartland family know better than most that while dreams can sometimes come true, more often life takes us in unexpected directions. The new season is all about embracing the unexpected. It's about new experiences and taking the path less traveled. In Season 17 the Bartlett-Fleming family will find themselves excited for the future and ready to embrace new adventures, challenges, and relationships. But no matter how much things may change, Amy (Amber Marshall), Lou (Michelle Morgan), Jack (Shaun Johnston), and Tim (Chris Potter) will continue to fight for what they believe in while staying rooted in the land that has been in the Bartlett-Fleming family for generations.


This event will include the World Premiere of Season 17, Episode 1, which is the series' 250th episode, followed by a live Q&A with lead cast (Amber Marshall, Shaun Johnston, Michelle Morgan and Chris Potter).